Summer Fundarisers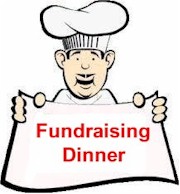 Plate Sale Thursday, June 2, 2016 10:30am  Hot dog plate includes 2 hotdogs, chips, and dessert
Fish plate includes baked beans, coleslaw, and dessert
Chicken Alfredo plate includes salad, bread, and dessert
All plates $5-Delivery Available- Click here for order form.
Our Jack in the Box Fundraiser is underway. Coupon books contain $60 worth of coupons to Jack in the Box.  All coupon books are $10. 
 Click here to sign up to volunteer with us at Bank of America Stadium. 
 (Proceeds to benefit all programs of Love N Cherish Family Center, Inc.)
 Mission
Our mission  at Love N Cherish Family Center, is to provide quality childcare benefiting the child, the parent, the staff and the community and to provide nutritious meals to families participating in the childcare program as well as those in the community, which are in need of nutritious meals. These services shall include providing food and other necessities to the underprivileged.
Vision
Our vision is to enable all children and families to reach their highest potential in becoming a confident leader of their community by promoting Trust, Education, Creativity, Safety, Health, and Social Responsibility through our nurturing and giving approach to life.
Value
We recognize our work with children and families is an investment in the future of America. We best serve children with families as partners in education, health, research, and advocacy.